Stevens Point Area Senior High 2023 - Poland
Immersive cultural visits and exchanges with locals
A PEOPLE DESTROYED, A PEOPLE REMEMBERED: REMEMBERING THE JEWS OF POLAND
Before World War II there were 3.3 million Jews in Poland, making up ten percent of the population. Ninety percent of those people were murdered during the Holocaust, and the rich tapestry of Jewish life in Poland was destroyed. With so few Jews left in Poland, and with communism making Jewish topics taboo, very little Jewish remembrance was done until after 1989. In Poland—a country that's overwhelmingly Catholic—there are hundreds of non-Jewish Poles who are remembering their former neighbors in a variety of ways, including through: the arts, museum work, guiding, academia, and grassroots projects.
In July 2023, join Discovery Expeditions and Bridge To Poland on a journey to Poland. You will learn about the Jewish community of Poland, how it flourished, how it was destroyed, and how it is being remembered today.
Your Tour Director will be Leora Tec, an expert in Rescue of Memory in Poland. Leora has carefully curated an experience for Stevens Point Area Senior High students and chaperones that will immerse you in the history and peel back the curtain on the memory work being done today. As you get to know Poland and Poles, you will have an opportunity to ask difficult questions, such as:
Who bears responsibility for remembrance of a people who were virtually wiped out?
What forms can remembrance take?
How do Polish people today grapple with history?
In addition to these important questions and others, participants will be introduced to Poland, its land, its cuisine, and its people.
Leora Tec's deep connections to her colleagues and friends in Poland serve to create the intimate learning experience that is the hallmark of Bridge To Poland trips. A safe space is created to grapple with the questions, which are often more important than the answers.
Traveling with Discovery Expeditions means putting yourself in the hands of experts with over 20 years of experience in the field of educational tourism. We take care of the details so don't have to!
Join us in July 2023 for an unforgettable journey.
"Behind-the-scenes" opportunities at museums and memorials; interact with Polish locals
Dates
July 15-23, 2023 (dates flexible depending on flight options and fares)
---
Land Only Price
$3,075 Student triple/quad occupancy
$3,230 Adult double occupancy
$3,495 Adult single occupancy
---
Price includes
Professional General Liability and Errors and Omissions Insurance Policy ($10,000,000)
Private motor coach transportation with driver and all transfers (9 days)
Full-time Professional Discovery Expeditions tour educator per motor coach (9 Days)
Central hotel accommodations (3 nights Krakow / 3 nights Lublin / 2 nights Warsaw)
Custom designed itinerary
Entrance fees to all program sites and activities
All supplemental guiding services
Most Meals (9 Breakfast / 9 Dinner)
All taxes & fees
All gratuities (tour leader & driver included)
Travel Protection Plan providing coverage for Cancellation, Interruption, Missed Connection, Travel Delay, Accident & Sickness Medical Expense, Evacuation, and Baggage Loss/Delay
Option to add Cancel for Any Reason (CFAR) benefit to your insurance plan and receive 75% of nonrefundable payments or deposits paid to DiscoveryExpeditions, less any refunds provided
---
Price excludes
Roundtrip air between departure city (Minneapolis OR Chicago) and destination cities (Krakow, Warsaw)–estimated between $800 and $1,500 depending on itinerary; final pricing will be adjusted when airfare becomes available September-October 2022
Airline Baggage Fees (1 checked bag per passenger typically included on international flights)
Lunches
Itinerary (*details subject to change)
Overnight flight from Minneapolis OR Chicago–flight itineraries and fares will be released starting 11 months prior to travel (September/October 2022)
Welcome to Poland! You will be greeted at the airport in Kraków by Tour Director and expert in Jewish Memory in Poland, Leora Tec. We'll get our first look at Kraków, have our introductory meeting, and get a good night's sleep after your long journey.
Overnight at: Hotel Kazmierz or similar (3 nights)
Be on your toes—today will be an all-walking day! We will explore Kraków's rich Jewish history in the old Jewish neighborhood of Kazimierz where we'll visit a synagogue and a Jewish cemetery. Kazimierz is where Steven Spielberg filmed the ghetto scenes in Schindler's List, though this was not the site of the actual ghetto. We'll continue up to the Umschlagplatz—the place wherethe Jews were rounded up before being deported to death camps.
We will also explore general Polish history, with a visit to Market Square, Wawel Castle, and the famous Dragon (Smok in Polish) of Kraków.
You'll have the opportunity to sample typical Polish fare while having lunch in a cafeteria-style restaurant.
We will visit the Galicia Jewish Museum where we will see a collection of photographs that will introduce us to the landscape of Jewish memory in Poland.
Dinner will include pierogi—a typical element of Polish cuisine.
Today we take the bus (about 1.5 hours) to Auschwitz I and II (Birkenau) guided by one of the foremost Auschwitz guides in Poland. We will visit an education center in the town of Oświęcim nearby (the Germans could not pronounce Oświęcim so they came up with the name Auschwitz) where we'll engage in a couple of workshops, and see an example of non-Jews engaged in preserving Jewish memory.
Dinner.
Check out of our Kraków hotel this morning and depart by private motor coach.
On the way to our next stop—Lublin—we'll meet one or two of the Polish people whom LeoraTec calls Rescuers of Memory, people like:
Dariusz Popiela, a kayaker on the Polish National Team who will tell the story of his dual passions for kayaking and remembering the Jews of Poland. See Leora Tec's interview with him here.
Inga Marczyńska, an artist who is committed to making sure the Jews who lived and died in her area of Poland are not forgotten. See Leora's interview with Inga here.
Anna Brzyska, a biologist by training, whose chance encounter with a Jewish cemetery led her to devote her life to remembering the Jews of Brzesko. See Leora's interview with Anna here.
We'll arrive in Lublin, our base for the next couple of days, and have dinner with the Deputy Director* of Brama Grodzka-Teatr NN, an organization in Lublin, Poland committed to Jewish memory (*subject to availability).
Overnight at: HOTEL Dom Na Podwalu or similar (3 nights)
This morning we will tour Brama Grodzka's exhibition, and after lunch participate in a workshop with the education staff of Brama Grodzka embarking on a walking tour of Jewish Lublin. Participants will gain an understanding of Jewish life before the Holocaust, the destruction of the Jewish community of Lublin, and the remembrance work being carried out today.
We'll end the day with a theatrical performance evoking the lost Jewish world of 100 years ago.
Dinner in a Jewish-themed restaurant.
OPTION 1
We will visit the colorful, picturesque town of Zamość, which has a rich, Jewish past and has been designated a UNESCO World Heritage Center. There we will meet a teacher dedicated to remembering the town's Jewish past.
We will continue on to Bełżec, the death camp where nearly 500,000 Jews were murdered within 9 months in 1942. In contrast to Auschwitz and Majdanek, the original structures in Bełżec were destroyed by the Germans.
We'll end the day with dinner and a musical evening with Polish friends.
This morning, travel by bus to Warsaw where we'll eat lunch before embarking on a tour of Jewish and non-Jewish Warsaw including the Old Town, the area of the Warsaw ghetto and the vast Okapowa Jewish cemetery.
Dinner in the Old Town.
Overnight at: IBIS Stare Miasto or similar (2 nights)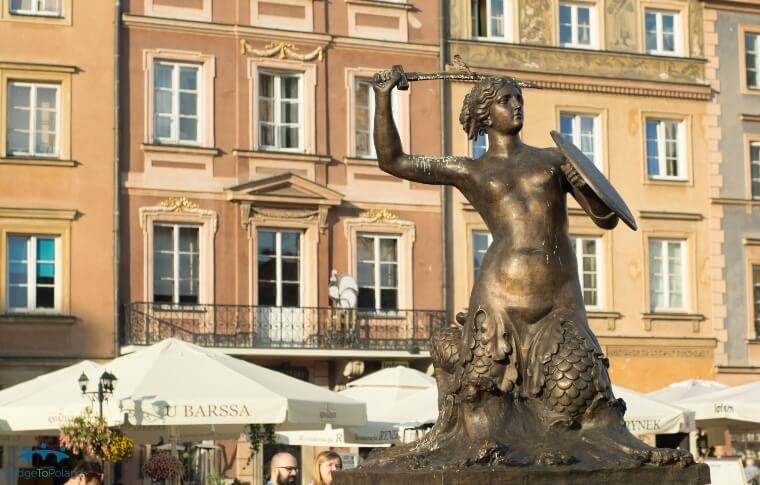 Our last day in Poland! We'll spend the morning in the award-winning POLIN Museum, discovering the history of the Jews in Poland.
After lunch participants will have the afternoon to explore, buy souvenirs, and soak up the last of the Poland experience before meeting a member of Poland's Jewish community to discuss Jews in Poland today before we gather for our final dinner.
After breakfast, load luggage and transfer to the airport to check in for your flight home.
View Our Other Programs
Mexico – Monarch Butterfly Country
Enchanted Corners of Spain