Please note that this is simply a sample itinerary to give you an idea of what we've done before and what we could create for you.
Welcome to Haiti! Once you land, we will provide a comfortable transfer to Prosjekt Haiti Port Au Prince Guesthouse. Prosjekt Haiti is a Haitian/Norwegian non-profit humanitarian organization which promotes education, work-training and social entrepreneurship in Haiti. Our hosts always welcome us with open arms and a big smile – we guarantee you will enjoy a comfortable and relaxed stay here! Spend the evening unwinding after your flight and get to know your hosts! All meals are included on this trip – eat and laugh over dinner with your hosts and fellow travelers.
Day two promises to be a fascinating day of exploration in this colorful, lively and sometimes chaotic capital! With the help of your English-speaking guide, wander the streets soaking up the sights, sounds and smells of a distinctly Caribbean city! Of course the Caribbean is known for its aquamarine seas and white sandy beaches that stretch as far as the eye can see, but today we are going deeper – exploring the capital and heart of Haiti to meet the locals and experience the culture, history, and way of life of the native people. Stops today include Pantheon museum, Fort jacques in Kenscoff or shopping at Caribbean market (snacks for St Louis du Sud).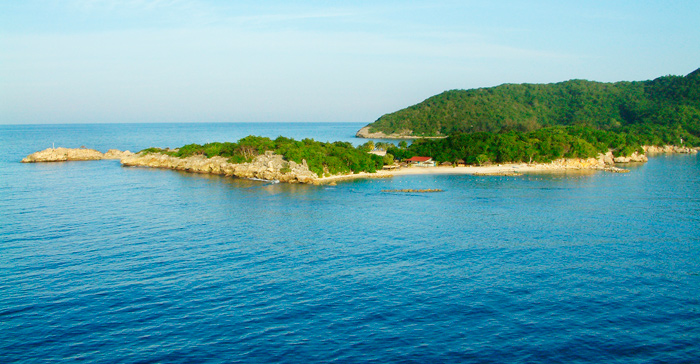 Today we will travel to St Louis Du Sud, a beautiful region boasting tropical trees, deep blue seas, and a distinctly Caribbean feel, to begin our summer camp preparations. Make the most of some free time to explore the area before enjoying an opening dinner and meet & greet with your program coordinators, volunteers, and guest artists. In the evening, with our bellies full, we'll take part in a planning session with Etap Jenes (Youth Coordinators).
Awaken for your first day of summer camp! This morning we'll visit a local village where your culture keeper will take you on an extraordinary journey into Haitian culture and art. This trip is designed to inform and inspire through the arts, cultivating an awareness of global citizenship and encouraging cooperation and friendship through the form of music. Music plays a huge role in Haitian culture. Through listening to impassioned drumming, singing and dancing, we'll gain a huge insight into typical teachings such as the importance of communication with the land and the need for human respect. During this summer camp, we will not only gain a sense of the importance of music and expression in Haitian society but we will also uncover the ideologies and beliefs of the incredibly friendly and passionate locals.
Today promises to be another day full of music, laughter and friendships! Connect with your fellow LEAFers and the locals through music, watch creative performances and take part yourself! Much of Haiti's culture and history has been carried down and spread through music, so today offers further opportunities to learn more about Haitian people and traditions. In the afternoon we will hike to the village of Careme (where a new school was built) to witness the progress and development being made through collaborative movements driven by a desire to preserve and protect this region and culture.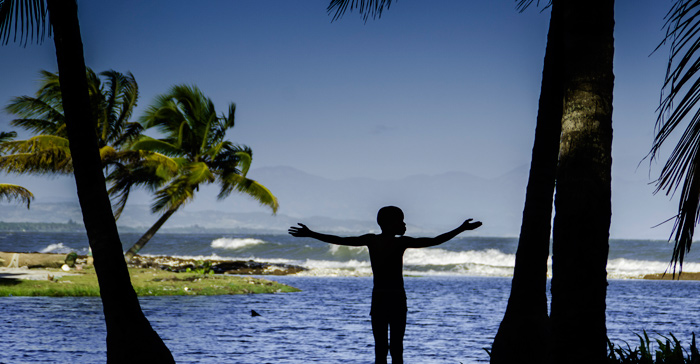 Another day of summer camp, another day of collaborating with the locals. And of course, a trip to Haiti wouldn't be complete without a visit to the beach! In the afternoon we will head for the coast to soak up the caribbean rays, lounge on the silky white sand or take a dip in the warm ocean – take advantage of your free time and embrace pure tranquility! With our minds and bodies relaxed, we'll then head to Baie Du Mesle for a visit to this impoverished, yet hopeful, community. Again this is a fantastic opportunity to witness the overwhelming positive influence volunteers are making to this community and to the lives of the locals.
Unfortunately today is the last day of Summer Camp for the crew, but the fun isn't over yet! Experience a special closing ceremony, the final opportunity to interact and bond with the locals and to experience the deeply personal relationship between music and community.
Cuisine is not necessarily something that springs to mind when you think of Haiti, but you will be surprised by the plethora of fresh ingredients and rich flavors. Surrounded almost on all sides by the Caribbean sea, seafood is a special, and always fresh, treat! This evening we will be treated to a fresh seafood dinner before we travel back to Port Au Prince.