Sunday, July 4
Flight schedules TBD 
Dinner and breakfast typically served in flight.
Please contact Discovery Expeditions to add roundtrip flights to your itinerary. Our flight experts can help you secure the best fares available out of your home airports. Note that the trip insurance included in your tour price will only cover flights when purchased through our company.
Monday, July 5
Bienvenue en France! After clearing customs and retrieving luggage, meet your guide and fellow travelers in international arrivals. Travel together by private coach (1hr) to our first stop in Normandy: Giverney, home village of painter Claude Monet.
Morning visit to Monet's Gardens allowing you to stretch and take in the beautiful blooms in both the Clos Normand flower garden as well as the Japanese inspired water garden. Lunch in the charming little town of Vernon.
This afternoon, travel to Rouen (1hr). Capital of the Normandy region, Rouen is home to the impressive Notre-Dame cathedral (an epitome of grand and ornate Gothic architecture at its finest), the Gros-Horloge astronomical clock dating to c. 1389 (one of the oldest working clocks in Europe), and is perhaps most famous for being the site where Joan of Arc was martyred in 1431.
Continue traveling through Normandy (2hrs) and arrive in Bayeux where you will settle into your hotel for a 3-night stay. A delicious French dinner will be followed by ample time to rest and enjoy a good night's sleep.
Tuesday, July 6
After breakfast this morning, travel by private motor coach to Mont St-Michel (2hrs). Perched atop a tidal island, this medieval town and abbey (c. 966) are yours to discover with a private guided tour, followed by lunch and free time to explore.
Return to Bayeux and experience a UNESCO "Memory of the World" — the 11th century Bayeux Tapestry telling the epic adventure of William the Conqueror in 1066. Dinner in Bayeux.
Wednesday, July 7
Walk in the footsteps of the American soldiers who landed in Normandy on the 6th of June 1944. Today is dedicated to the World War II history of the Allied troops D-Day Landings, complete with guided tours & visits to the American Cemetery, Omaha Beach, Pont du Hoc, Sainte Mère Eglise (lunch stop), Utah Beach, Angoville au Plain, and the Germany Cemetery. Your expert local guide & historian will give you a presentation about each site followed by free time to take photos and explore on your own.
Return to Bayeux for dinner, and take some time to refresh, reflect, prepare for an early morning departure.
Thursday, July 8
After an early breakfast, load luggage onto your private coach and travel to Paris (3hrs).
Upon arrival in Paris, your expert local guide will lead you on a sightseeing tour to introduce you to the most famous icons including the Eiffel Tower, Arc de Triomphe, Champs Elysees, the Seine River… experience breathtaking views of landmarks and wonders of this world capital. Lunch stop included en route. This afternoon, check into your Paris hotel and take a brief moment to freshen up and settle in for a 3-night stay.
Dinner and evening in Montmartre, an artistic hilltop village with winding cobblestone streets where you will enjoy amazing city views and have free time for souvenir shopping and to visit the Basilica of Sacre Coeur.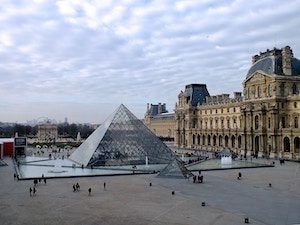 Friday, July 9
Enjoy Paris by foot while discovering the picturesque Le Marais and Latin Quarter neighborhoods. Enjoy lunch in a typical Parisian cafe.
This afternoon, spend a couple of hours browsing the Louvre, one of the world's largest art museums and home to the Mona Lisa, then continue on to the Jardins des Tuileries and Place de la Concorde.
After dinner, stroll along the Champs Elysees and climb to the top of the Arc de Triomphe for fantastic city views.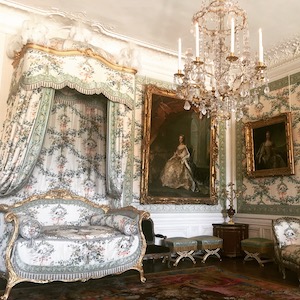 Saturday, July 10
Take the train to Versailles (1hr) and experience the luxurious palace, gardens, and extensive royal grounds including the famous Hall of Mirrors as well as the Queen's Hamlet. Lunch in the palace gardens.
Return to the City of Lights this afternoon for some free time and souvenir shopping. After a farewell dinner, see Paris from a new perspective while cruising along the Seine in one of the famous bateaux mouches, and experience unforgettable views from atop the Eiffel Tower (pending availability).
Sunday, July 11
Morning sightseeing (time permitting), then load luggage and depart. Transfer to airport by private coach to check in for your international return flight home.