Itinerary (*details subject to change)
Overnight flight from Minneapolis OR Chicago–flight itineraries and fares will be released starting 11 months prior to travel (September/October 2022)
Welcome to Poland! You will be greeted at the airport in Kraków by Tour Director and expert in Jewish Memory in Poland, Leora Tec. We'll get our first look at Kraków, have our introductory meeting, and get a good night's sleep after your long journey.
Overnight at: Hotel Kazmierz or similar (3 nights)
Be on your toes—today will be an all-walking day! We will explore Kraków's rich Jewish history in the old Jewish neighborhood of Kazimierz where we'll visit a synagogue and a Jewish cemetery. Kazimierz is where Steven Spielberg filmed the ghetto scenes in Schindler's List, though this was not the site of the actual ghetto. We'll continue up to the Umschlagplatz—the place wherethe Jews were rounded up before being deported to death camps.
We will also explore general Polish history, with a visit to Market Square, Wawel Castle, and the famous Dragon (Smok in Polish) of Kraków.
You'll have the opportunity to sample typical Polish fare while having lunch in a cafeteria-style restaurant.
We will visit the Galicia Jewish Museum where we will see a collection of photographs that will introduce us to the landscape of Jewish memory in Poland.
Dinner will include pierogi—a typical element of Polish cuisine.
Today we take the bus (about 1.5 hours) to Auschwitz I and II (Birkenau) guided by one of the foremost Auschwitz guides in Poland. We will visit an education center in the town of Oświęcim nearby (the Germans could not pronounce Oświęcim so they came up with the name Auschwitz) where we'll engage in a couple of workshops, and see an example of non-Jews engaged in preserving Jewish memory.
Dinner.
Check out of our Kraków hotel this morning and depart by private motor coach.
On the way to our next stop—Lublin—we'll meet one or two of the Polish people whom LeoraTec calls Rescuers of Memory, people like:
Dariusz Popiela, a kayaker on the Polish National Team who will tell the story of his dual passions for kayaking and remembering the Jews of Poland. See Leora Tec's interview with him here.
Inga Marczyńska, an artist who is committed to making sure the Jews who lived and died in her area of Poland are not forgotten. See Leora's interview with Inga here.
Anna Brzyska, a biologist by training, whose chance encounter with a Jewish cemetery led her to devote her life to remembering the Jews of Brzesko. See Leora's interview with Anna here.
We'll arrive in Lublin, our base for the next couple of days, and have dinner with the Deputy Director* of Brama Grodzka-Teatr NN, an organization in Lublin, Poland committed to Jewish memory (*subject to availability).
Overnight at: HOTEL Dom Na Podwalu or similar (3 nights)
This morning we will tour Brama Grodzka's exhibition, and after lunch participate in a workshop with the education staff of Brama Grodzka embarking on a walking tour of Jewish Lublin. Participants will gain an understanding of Jewish life before the Holocaust, the destruction of the Jewish community of Lublin, and the remembrance work being carried out today.
We'll end the day with a theatrical performance evoking the lost Jewish world of 100 years ago.
Dinner in a Jewish-themed restaurant.
OPTION 1
We will visit the colorful, picturesque town of Zamość, which has a rich, Jewish past and has been designated a UNESCO World Heritage Center. There we will meet a teacher dedicated to remembering the town's Jewish past.
We will continue on to Bełżec, the death camp where nearly 500,000 Jews were murdered within 9 months in 1942. In contrast to Auschwitz and Majdanek, the original structures in Bełżec were destroyed by the Germans.
We'll end the day with dinner and a musical evening with Polish friends.
This morning, travel by bus to Warsaw where we'll eat lunch before embarking on a tour of Jewish and non-Jewish Warsaw including the Old Town, the area of the Warsaw ghetto and the vast Okapowa Jewish cemetery.
Dinner in the Old Town.
Overnight at: IBIS Stare Miasto or similar (2 nights)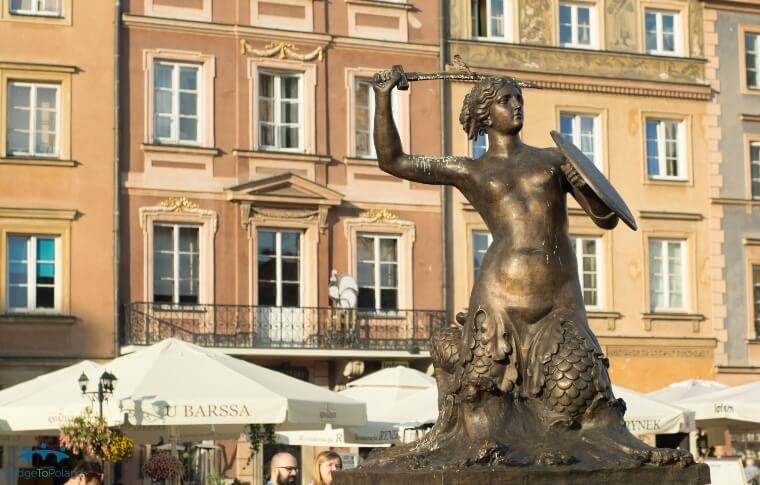 Our last day in Poland! We'll spend the morning in the award-winning POLIN Museum, discovering the history of the Jews in Poland.
After lunch participants will have the afternoon to explore, buy souvenirs, and soak up the last of the Poland experience before meeting a member of Poland's Jewish community to discuss Jews in Poland today before we gather for our final dinner.
After breakfast, load luggage and transfer to the airport to check in for your flight home.